Apparently, the new Renny Harlin movie Mindhunters was filmed at various locations in Holland during 2001 or 2002, including my old school(!), which is appearing as an FBI-academy, believe it or not.
Here are a couple of stills from the
trailer
:
The square in front of the school, with added fake security checkpoint: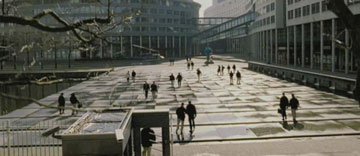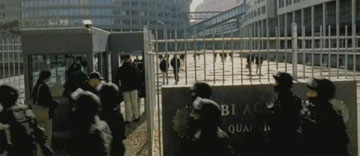 They even parked a helicopter right in front of the school entrance: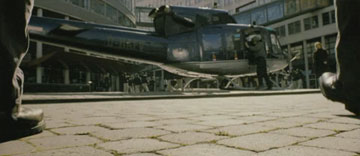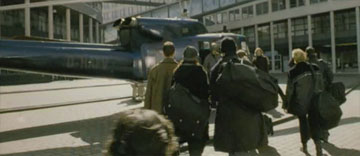 Update:
Don't know if it's worth seeing the movie just for this; it's not all that good and you won't see any more of the Haagse Hogeschool that isn't already in the trailer.