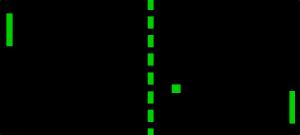 i.am/bald 99
Anybody up for a game of 755 byte Pong? (IE5.5+ required)
How to make playing Pong interesting for 1 player: use vertical mouse motion to control the right paddle, and horizontal motion to control the left. Also, the longer you play, the faster the dot moves.

And yes, i.am/bald 100 is going to be something special...